Satun Geopark in southern Thailand has become the country's first UNESCO Global Geopark. 

("อุทยานธรณีสตูล" ได้รับเลือกเป็นสมาชิกอุทยานธรณีโลก แห่งแรกในประเทศไทย ข้อมูลเพิ่มเติมเป็นภาษาไทยได้ที่: www.satun-geopark.com)

The Geopark, known for its limestone mountain ranges, abundance of fossils and network of beautiful islands, was recognized for both its diverse geological and cultural heritage as well as efforts at the site to promote conservation, education and tourism best practices in a holistic manner.

The endorsement of this nomination was made during the 204th Session of UNESCO's Executive Board in Paris. This inscription was recommended by the UNESCO Global Geoparks Council.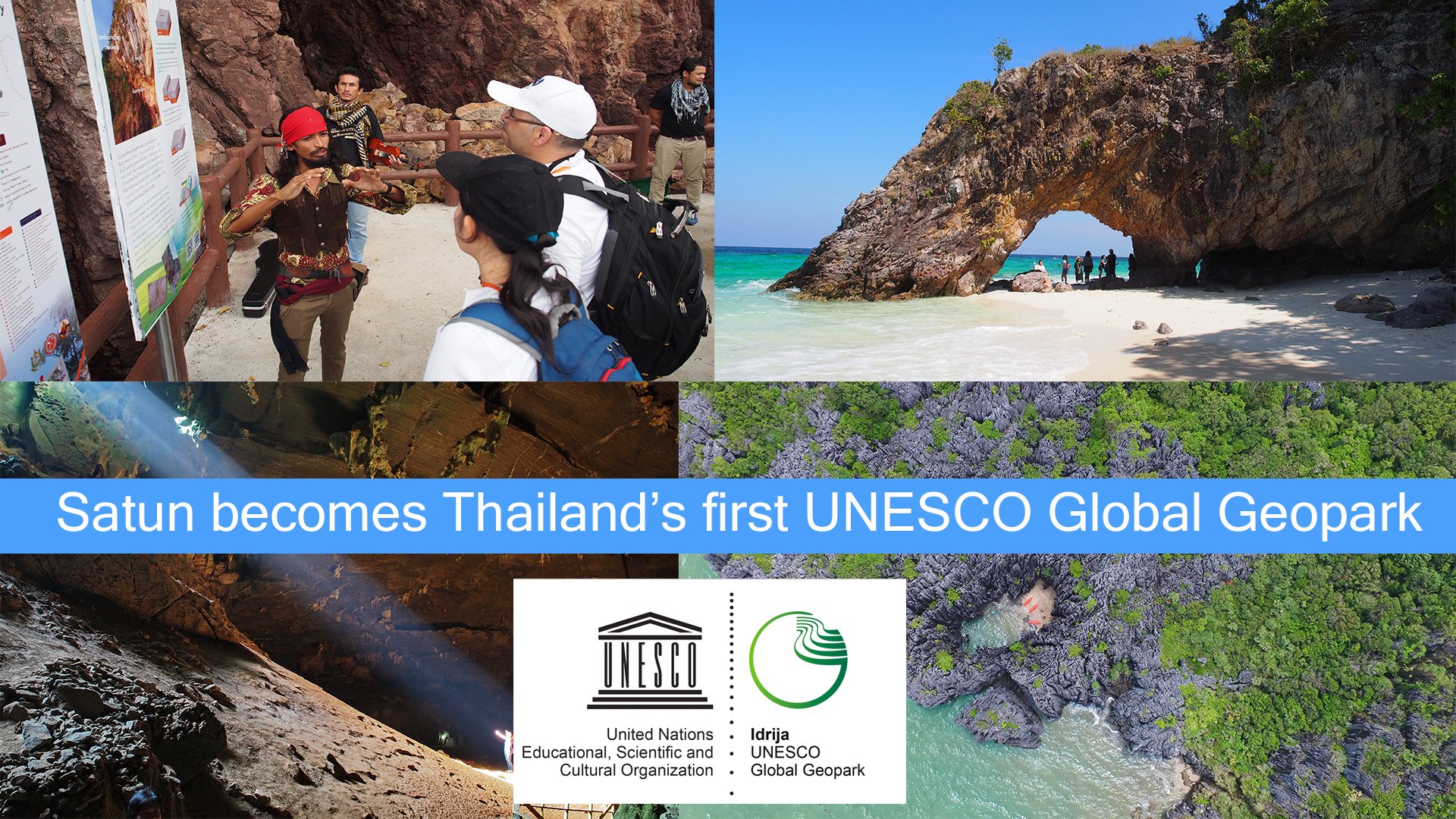 Satun Geopark covers four districts in Satun Province: Thung Wa, Manang, La-Ngu, and Amphoe Mueang.

As with all UNESCO Global Geoparks, the Satun Geopark has been granted the UNESCO status for a four year period (2018-2021), after which a re-validation process will take place.